Past Events 
Below are the past events for Ginger Sharp Book signing.
November  13-15,  2015
Exxxotica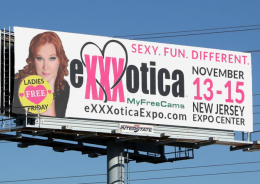 Come visit Ginger's Exxxotica Expo Booth #226 – free Keychains
October 24, 2015
UNMASKING #SASS15 AUTHORS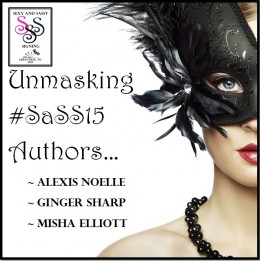 Let me introduce you to a few of the Sexy and Signing Authors attending in Greenville, NC on October 24th, 2015
  

June 6, 2015
BASH AT THE BEACH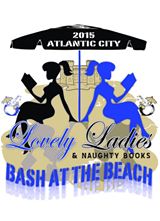 Lovely Ladies & Naughty Books & All Romance Reviews Presents BASH AT THE BEACH !!!!
May 30, 2015
Sexy in the City Author Event Times Square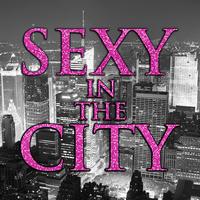 Author signing event with proceeds going towards the Avon Walk For Breast Cancer.  Authors and fans helping people in need and supporting a wonderful charity!.
May 16, 2015
Yo Philly Author Event

Author Signing in Philadelphia, PA with over 65 talented authors coming in from around the United States! Come join us!
APRIL 22, 2015
Meet the Authors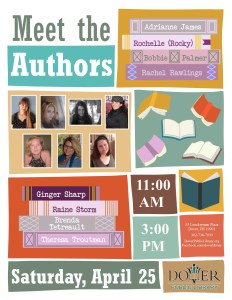 On April 25th there will be eight local authors coming to the Dover Public Library to meet the public, sign books, and answer some questions. So if you're an aspiring author looking to talk a little with those who might have a little more experience, you're just a fan of their work, or are looking for a new book to read, please stop by from 11am-3pm.
March 21, 2015
Bright Lights, Big City Presents: Halos & Horns NYC

A New York City Book Signing Event.
Hosted by Recording Artist, Elijah Bland.
September 27, 2014
Read Between the Vines Author Signing, Wine Tasting & Adult Novelties Event!
Hostess Ginger Sharp, Author and Plagido's Winery
Saturday, September 27, 2014 from 12:00 PM to 5:00 PM (EDT)
Hammonton, NJ
Comments
comments